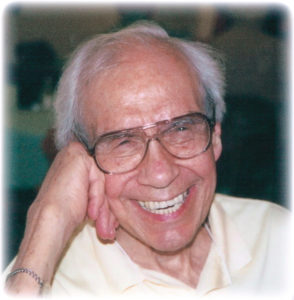 When my father, Rodney Shaw, founded the Population Institute 42 years ago, he was not worried about his legacy.  As a Methodist minister, he simply saw a human need and responded to it in the most effective and most courageous way that he could think of.  Even for a person of faith, starting a non-profit is not something you undertake lightly, particularly if your goal is as ambitious as his was.
The year was 1969, and he saw as plainly as anyone that world population was growing at an unsustainable rate, and that if we were not more successful in preventing unwanted pregnancies, population might grow faster than food production.   He also saw that rapid population growth was an impediment to the eradication of severe poverty.  But most of all he felt that women everywhere should be able to prevent or space a pregnancy, and that access to contraceptives was essential to the health and wellbeing of women, their families, and the world at large. 
While the birth control pill had been introduced years earlier, he knew that many women in the United States still lacked access to family planning and reproductive services, and he saw it as a fundamental injustice.  So under his stewardship, the Population Institute worked in the 1970s with state legislatures, revising laws that denied access to reproductive health care, as well as working to combat teenage pregnancies through innovative commercials, public personality endorsements, and sex education training.  Located on Capitol Hill in Washington, DC, the Institute also worked tirelessly to educate Members of Congress about the absolute necessity of federal support for family planning.
Looking back, I'm still amazed at what the Population Institute did in such a short time to expand family planning services and information to women in this country.   I think my father was proud of what he accomplished.  I was, and I still am.  That's why I agreed a few years ago to serve on the Board of Directors of the Population Institute.
My father also saw the need to give women in the developing world greater access to contraceptives and reproductive health care.  He knew that their health, wellbeing, and success depended upon it. He understood that family planning was essential to economic development and the preservation of the planet. 
For over four decades, the Population Institute has been educating the media, Congress, and lawmakers overseas about population and family planning.  Under the capable leadership of Bill Ryerson and former Presidents Werner Fornos and Larry Smith, the Population Institute has taken a leadership role in building global support for family planning.
The Population Institute also played a pioneering role in using entertainment media to educate and inform families in developing countries about family planning options, the benefits of smaller families, and the importance of keeping girls in school.   In particular, supporters of the Population Institute can take great pride in the work that the Population Institute did in places like Kenya and India. 
During the past four decades, birth rates have fallen all over the world, and the great human tragedy that my father sought to avoid has largely been averted.  Population growth rates fell and, as a result, human wellbeing in the developed world improved.  Because of expanded family planning, gains were made in lowering maternal and infant death rates, and families were able to raise themselves out of poverty.
I am very proud of the contribution that the Population Institute made to that historic transformation, but the work of the Population Institute is not over.   For while birth rates have declined, world population is still growing at a dangerous rate.  This year, we crossed the 7 billion mark, just 12 years after the 6 billion level was reached, and the UN now projects that another billion people will be added to the planet over the next 13 years.  Unless more is done to expand family planning options for women, world population will keep on growing, reaching 10 or even 15 billion before the end of the century.
You know, as well as I do, that the Earth may not be able to sustain that many people.  There may not be enough water, enough farmland, and enough fuel and fertilizer to keep on feeding 7 billion people, let alone 10 billion. Nor is it clear that we can support 10 billion people without wrecking the planet for future generations.  Population is already putting too many strains on the planet.
I would like to think that the mission of the Population Institute has been completed, but it hasn't been. The world needs the Population Institute more than ever. 
That's why I hope you will consider putting the Population Institute into your estate plan.  Other donors, like me, have written the Population Institute into their wills, or set aside funds in the form of a trust.  And those bequests have helped to sustain and expand the work of the Population Institute.  You can do the same.  You can make the work of the Population Institute part of your personal legacy, and I hope you will consider doing just that.
If you would like more information about how you can put the Population Institute into your estate plans, please call us at (202) 544-3300.
Jerri Lea Shaw